Jill's career both on records and television peaked in 1957. Three of her recordings for Columbia Records, I Love My Baby, Let It Be Me and Love Me to Pieces were all selling well during the year. In early September, Jill assumed the position of lead singer on the venerable Your Hit Parade on NBC television, and she was already in the process of filming Senior Prom, the movie in which she starred for Columbia Pictures for release early the following year. With all this celebrity, Jill became a candidate for an interview by Edward R. Murrow on the very popular program Person to Person on CBS television.
..
In advance of the broadcast on October 11th, Murrow sent the following telegram to Jill:
..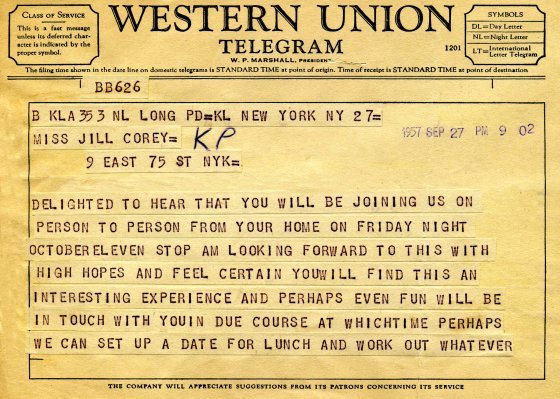 ..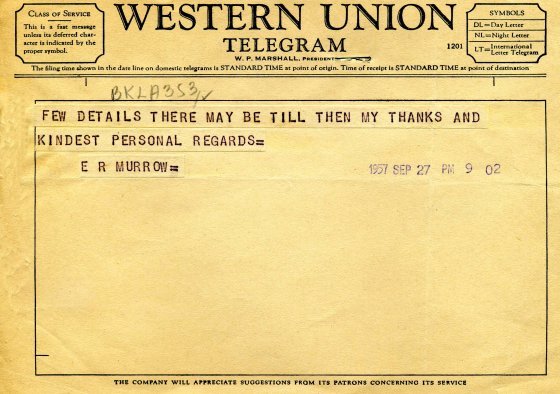 Click here or on Ed Murrow's picture at the top of this page to listen to the audio portion of that television interview on October 11, 1957.