It was the summer of 1954, less than a year after Jill had debuted on national television with Dave Garroway the previous fall at age eighteen. Jill was on a date. Her escort was Richard Hayes, another young singer making his mark in the musical world around Manhattan in the early 50's.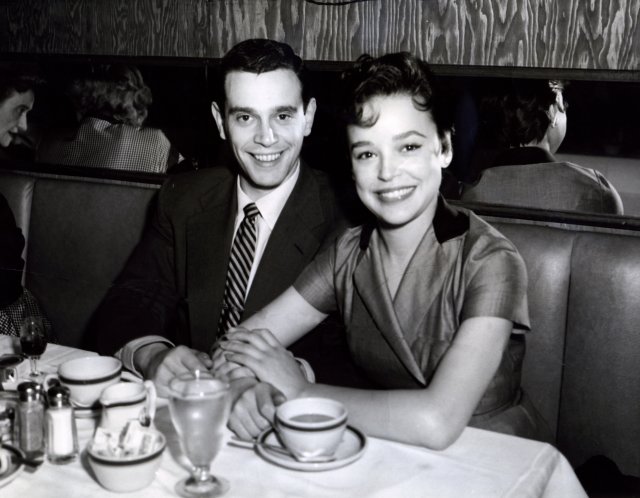 The couple decided to go to the famed Copacabana, where the legendary Frank Sinatra was holding court. They managed to get a table very near the stage, and it soon became quite obvious that Old Blue Eyes, twenty years Jill's senior, had become captivated by the young beauty. In fact, he began singing his songs directly to Jill. At the close of the set, perhaps to impress his date, Richard asked Jill if she would like to meet the great Sinatra back stage. He made a valiant effort, but the crush of attendants and assorted hangers-on outside Sinatra's dressing room prevented any meeting that evening.

Jill left the following day for a two-week engagement at the Vogue Terrace, a nightclub just outside Pittsburgh. On closing night Jill's sister Alice, who lived nearby, was on hand to help Jill with her gown and her music and to take her home after the performance. Jill completed her set, thanked the audience and said her good-byes to the owner of the club. She was on her way to the waiting car when she was called back to take a phone call from New York. Jill took the phone. It was Sinatra and characteristically, he did not mince words: "Where the hell have you been? I've had ten people searching for you for two weeks!"

When Jill hung up, she said to Alice, "I think he wants a date." Jill's sister, ten years older than Jill, a bona-fide bobby-soxer and diehard Sinatra fan, could not believe it. "With my kid sister? A date? No! He must want you in his stage show or something."

Well, it was a date Sinatra wanted and a date Sinatra got. With some trepidation Jill agreed. Her greatest concern at the time was whether she should call him Frankie or Frank, and eventually she would even compose a little song about the whole episode which she can still quote from memory to this day. That date led to a lasting friendship with Sinatra. Jill has many fond memories of the Voice, and Frank remains her very favorite singer. Nevertheless, at the time she would have much preferred a date with Eddie Fisher, with whom she had appeared on Coke Time, and someone much closer to her own age. In fact, Jill admits to having a crush on Eddie Fisher at the time!


---
This original black and white glossy of Jill and Frank taken at New York's Harwyn Club was subsequently used in the column Luella Parson's Hollywood in the May 1955 issue of Modern Screen magazine:
..